Concerts / Events
Brian Joo & Heather Park star in Broadway-style musical "Loving the Silent Tears"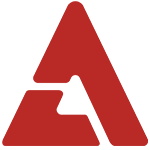 Korean American singers Brian Joo and Heather Park collaborated with a team of Oscar, Grammy, Tony and Emmy winners in the new US-produced Broadway-style musical, Loving the Silent Tears. The musical was held on October 27th at the Shrine Auditorium in Los Angeles and raised $300,000 which will be donated to three organizations: Broadway Cares / Equity Fights AIDS, Animal Defenders International, and Worldwide Veterinary Service.

More than 6,000 people were in the audience and the huge cast also featured Tony-winning Broadway stars, Grammy-winning pop music icons, and international stars: 2-time Grammy Award-winning music icon Jon Secada, Grammy winner R&B/pop star Jody Watley, Tony winner Debbie Gravitte, Tony nominee Patti Cohenour, and Emmy winner and Tony nominee Liz Callaway.

Also adding their unique voices were many top international singers: Grammy-winning reggae legends Black Uhuru, Arab singer Camellia Abou-Odah, French singer Flo Ankah, actor Junior Case, award-winning actor Luke Eberl, Vietnamese pop star Hồ Quỳnh Hương, Italian tenor Mark Janicello, award-winning Israeli singer Liel Kolet, Irish soprano Katie McMahon, award-winning Brazilian singer Fabiana Passoni, Persian superstar Siavash Shams, and Chinese platinum pop star Kay Tse.

In a statement, Brian said, "I've never imagined to be a part of a production of this caliber. Music has always been the main reason for who I am and to be able to perform and share the stage with these many talented artists is like meeting the Supreme Master Ching Hai herself. I am honestly more humbled than ever before, and cannot wait to see where this night will go. Let the journey begin!"

Heather also stated, "It's an incredible honor to be included among such a diverse, talented, beautiful cast. I've been a personal fan of Jon and Jody since I was younger, as well as Black Uhuru."

"Loving the Silent Tears" told the story of an older, bereaved woman named Joy (played by Patti Cohenour from "The Phantom of the Opera") and an ambitious young man named Pete (played by Luke Eberl from "Planet of the Apes") who are both struggling in ways that we all could relate to. They go on magical train ride through 16 countries as they also embark on an inner journey toward peace.

"The musical's message is faith, compassion, gratitude, finding your way out of despair, and finding your inner peace and joy," explained the legendary Jody Watley.

When the train stopped at a beautiful Korean winter scene, Brian and Heather, in roles that simply represented their culture, performed a moving song titled "Singing Praise." Their song stood out as one of the softer and more ethereal songs in the whole show. The music was by Oscar and 2-time Grammy winning composer David Shire, who scored famous Broadway musicals like "Baby" and for movies like "Saturday Night Fever. Two-time Oscar-winning composer Al Kasha ("Seven Brides for Seven Brothers," "The Poseidon Adventure") was inspired to bring Supreme Master Ching Hai's poetry collection, "Silent Tears," into a musical medium. A team of eminent composers including Kasha and Shire set the poems to music, including 6-time Grammy winner & 2-time Oscar nominee Jorge Calandrelli ("Crouching Tiger, Hidden Dragon"), Emmy winner Doug Katsaros ("Footloose"), 2-time Grammy winner & Oscar nominee Henry Krieger ("Dreamgirls"), Tony and Emmy winner Don Pippin ("La Cage aux Folles"), and Grammy winner Nan Schwartz ("Harry Potter").

As Heather Park sang a line in English, Brian echoed her words in Korean; their voices were both clear and harmonious together. They were dressed in ancient traditional Korean costumes but with fantasy-like details.

Check out some photos from the special night below.

[gallery]
Get the best of AKP in your inbox
DON'T MISS
Comments
There are 0 comments
Login With...