Movies
The SHINee member with the largest collection of female cellphone numbers is...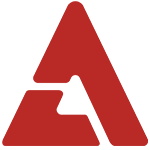 On the April 26th broadcast of tvN's 'Taxi', the SHINee members participated in an 'image ranking' talk segment where they enthusiastically revealed each others' secrets.

When MC Lee Young Ja asked, "Who is the member with the most female numbers in their cellphone?", the SHINee members began to tease and gave a tense look towards Jonghyun. Feeling a bit uneasy, Jonghyun said, "This is getting really intense!"

All of the members ended up choosing Jonghyun, with the exception of the man himself who chose Key and stated, "Key has many connections. Regardless of male or female, he has over 190 contacts in his phone."

However, fellow member Minho revealed, "Jonghyun's contacts have a different feel from those of Key's", to which MC Gong Hyun Jin pounced by commenting, "Just a while ago when we got off the taxi, all the members were talking to each other but I saw Jonghyun texting by himself!"

As members Key and Minho giggled at Jonghyun's increasing discomfort, MC Lee Young Ja continued the interrogation by asking, "Who was it that you were texting?", to which Jonghyun answered evasively, "They went to a few guys and also girls. I was in the midst of a group chat."

Finally, member Key rounded up the assault by ending in a cheeky note, "I have personally never seen it but Jonghyun's contacts have a certain feel to them. Carefully think about what it means when all the members choose him... there is definitely a reason."

Source & Image: Nate
Get the best of AKP in your inbox
DON'T MISS
Comments
There are 0 comments
Login With...