Music Releases
Movies
Pictorials
Pictorials
Se7en wins 'Inkigayo' mutizen + Performances from February 12th!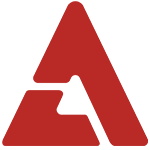 SBS's 'Inkigayo' is back once again with a new show full of exciting performances from the artists you adore, brought to you by the lovely IU, and KARA's Goo Hara and Nicole.

Aside from the usual stages on tonight's episode, Ailee takes the stage once more to debut with her new song "Heaven", while SPICA makes their debut with "Russian Roulette".

As for today's comeback stages, Davichi makes their return with "I'll Think Of You", while Mario comes back with "Text Message", with a special feature from 4minute's Gayoon.

Furthermore, Rainbow Pixie bid farewell with "Hoi Hoi", while Boyfriend also says goodbye with "I'll Be There". MBLAQ, too, held their goodbye stage today with one last performance of "This Is War".

Artists from this week's 'Take 7′ include: Rainbow Pixie, Sunny Hill, B.A.P, TEEN TOP, MBLAQ, F.T. Island, and Se7en!


As for today's mutizen winner, it was Se7en for "When I Can't Sing". Congratulations Se7en!



===

[ Public Service Announcement ]

This week's PSA from 'Inkigayo' guest-featured Dal Shabet, who helped promote awareness on the dangers of having too much CO2 (Carbon Dioxide) in the Earth's environment.



===

[ Next Week's Teasers ]

< K.Will >



===

[ Take 7 ]

As for the 'Take 7', check out their performances below:

< Rainbow Pixie > ***Goodbye Stage***



=

< Sunny Hill (with MBLAQ's G.O) >



=

< B.A.P >



=

< TEEN TOP >



=

< MBLAQ > ***Goodbye Stage***



=

< F.T. Island >



=

< Se7en >



===

Other performances from tonight included: Wink, CHAOS, J-Cera, Lee Hyun, Fat Cat, Brian Joo, Boyfriend, LEDApple, and T-ara!


Check them out below!

===

< Wink >



=

< CHAOS >



=

< LEDApple >



=

< J-Cera >



=

< Lee Hyun >



=

< Fat Cat >



=

< Brian Joo >



=

< Boyfriend > ***Goodbye Stage***



=

< T-ara >



===
Tags
Get the best of AKP in your inbox
DON'T MISS
Comments
There are 0 comments
Login With...