Social Media
Girl Pop Rock Band 'Nylon Pink' reveals English cover of "Gee"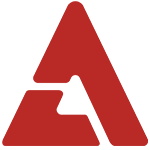 Nylon Pink is an edgy female pop-rock band formed in Hollywood, CA. Described as "Hello Kitty on Acid" Nylon Pink is pushing the boundaries of music, fashion and sexuality.

As popular K-pop group Girls' Generation begins their press and media blitz takeover of the United States, the ladies of Nylon Pink decided to pay a little homage by performing an English cover of their mega-hit "Gee". Nylon Pink plans to release additional Korean and English cover songs over the course of the next year. You can check out Nylon Pink's own spin on "Gee" below.



About the Band: Nylon Pink is comprised of lead vocalist Kaila Yu, bassist Kit.E.Katt, lead guitarist Kiki Wongo, drummer Jamie Scoles, and keyboardist Yuki Ito. Nylon Pink formed around two years ago with core members Kaila Yu and Kit.E.Katt. The recent additions of Kiki, Yuki and Jamie make Nylon Pink the only all girl Asian-American pop/rock band in America today. The girls go beyond being great musicians-- they want to create an experience and a lifestyle for their fans. Nylon Pink has also created a jewelry and clothing line which is inspired by their music, lyrics and lifestyle called Hello Drama Designs. Their designs recently been featured on Nicky Minaj, The Pussycat Dolls, Kat Von D, and Courtney Love among others.

Prior to Nylon Pink, Kaila was a seasoned solo artist and a Myspace notable. She was one of the top artists Myspace with over 9 million hits and 440K friends. She was picked by Rolling Stone Magazine in their annual HOT LIST as an artist to watch.

Katt is on the bass and is designer/ stylist for Hello Drama Jewelry whose past credits include designing for Victoria's Secret, Tonetto, La Blanca.& Volcom.

Kiki Wongo is on lead guitars, she's a killer guitarist with a heavy metal background who moonlights as a fashion model.

Jamie Scoles is the baby of the band, the drumming virtuoso, talented enough to be recently featured as top artist of the year by RAWartists.org as a solo drum artist at The Henry Fonda Music Box, she is the solid backbone of the band.

Yuki Ito is the newest addition, her keyboard skills give Nylon Pink it's pop edge.

You can follow them on facebook and twitter along with their jewelry line at hellodrama.net
Get the best of AKP in your inbox
DON'T MISS
Comments
There are 0 comments
Login With...