Gossip
Pictorials
Block B's Thailand incident - were they the only ones at fault?


As countless articles in the Korean media have reported already, Block B's interview in Thailand hasn't gone over well in their home country. Various outlets reported that the idol group's actions have stained the country's reputation, and will ultimately lead to the collapse of Hallyu in Thailand.

But can the blame really be chalked up to Block B alone, and are the implications that far-reaching?

Netizens are somewhat at fault for this, creating conspiracy theories, unverifiable rumors, and clever editing techniques to make it seem like the interview was worse than it actually was.

Yet the main reason that this incident grew to such disastrous proportions lies in the laps of the irresponsible media.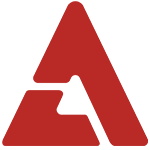 Several media outlets reported on Block B's incident with unverified claims, utilizing quotes drawn from questionable sources and turning them into legitimate-sounding news articles. For example, Star News wrote an article titled "Block B creates anti-Korean sentiment? Export deal scuttled thanks to Block B".

There were several problems within this article, one of which being that the writer based their article on quotes made by a Korean netizen on an online community board. These quotes were treated as trustworthy evidence, when in fact, the author of that quote was neither involved in the incident nor a worker in the export industry.

Immediately after the Star News article, the Financial News released a similar article titled "Block B creates serious anti-Korean sentiment, Thailand companies breaking off trade contracts". This article has the same flaws as the previous one, drawing upon netizen's comments and pushing them as 'fact' when they are, in reality, unidentified information.

Fraught with inconsistency and half-truths, these articles quickly moved to the top of search rankings and were read by countless readers.

[caption id="attachment_450767" align="aligncenter" width="400" caption="Leader Zico shaved his head as a sign of repentance for Block B's conduct"]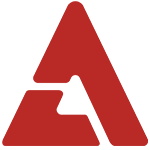 [/caption]



So the question remains: who's to blame, Block B or the media?

It's an indisputable fact that Block B's Thailand interview contained many problems - the members' irresponsibility and their lack of humility were uncomfortable to see and came off as disrespectful. But the media, who portrayed this incident into something far greater than it was, should also accept a fair share of guilt.

From this incident, we can learn that news outlets must maintain a higher level of responsibility and fact-checking. Since when did newspapers, once the shield of neutrality and mouthpiece for the people, degenerate into something that they should not be? The netizens, on their part, read these articles and assume that they are truthful. This, in turn, leads to flaming and trolling in the comments.

It's a downward spiralling circle, and it is clear that the media needs to learn some lessons on what it means to be a responsible news outlet.

--

In retrospect, allkpop too had reported on this issue sourced from major Korean news outlets, but came to the realization that the Korean media had left out a lot of details. Moving forward, we will use more caution and fact checking to uphold a higher level of quality, fairness and accuracy.

--

Source: Oh My News via Nate
Get the best of AKP in your inbox
DON'T MISS
Comments
There are 0 comments
Login With...