Music Releases
K-pop artists receive six RIAJ hard copy sales certifications for December 2011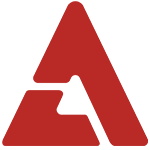 Via tokyohive:

The Recording Industry Association of Japan (or 'RIAJ') has just released their hard copy sales certifications for the month of December 2011.  It should come as no surprise that albums from some of today's most popular K-pop stars received certifications. CDs & DVDs from Girls' Generation, KARA, Super Junior, 2PM, and Shinee obtained certifications last month.

This certification is based off the total numbers of CDs and DVDs sold to retailers.

RIAJ hands out these awards based on the following standards:

Gold - 100,000 units sold
Platinum - 250,000 units sold; Double Platinum - 500,000 units sold; Triple Platinum - 750,000 units sold
Million - 1,000,000 units sold; 2 Million - 2,000,000 units sold; 3 Million - 3,000,000 units sold
4 Million - 4,000,000 units sold; 5 Million - 5,000,000 units sold

===

December Certifications
< Japanese Albums >
# Triple Platinum
"GIRLS' GENERATION" -
Shoujo Jidai (SNSD)
: 2011/06/01
# Gold
"THE FIRST" -
SHINee
: 2011/12/07
-
< Japanese Singles >
# Gold
"Mr.Simple" -
SUPER JUNIOR
: 2011/12/07
"Ultra Lover" -
2PM
: 2011/11/02
-
< Japanese Music DVDs >
# Gold
"JAPAN FIRST TOUR GIRLS' GENERATION" -
Shoujo Jidai (SNSD)
: 2011/12/14
-
< Non-Japanese Albums >
# Double Platinum
"Super Girl" -
KARA
: 2011/11/23 *
* The RIAJ categorizes KARA as non-Japanese.
===
With the number of K-pop artists in Japan set to increase in 2012, hopefully more will make it onto these lists.
Congratulations to Girls' Generation, KARA, Super Junior, 2PM, and Shinee.
Source: RIAJ
Get the best of AKP in your inbox
DON'T MISS
Comments
There are 0 comments
Login With...