Music Releases
Electroboyz' "Ma Boy 2" ranks on Inkigayo 'Take 7' for four weeks in a row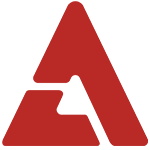 Brave Brothers' Electroboyz are continuing their popularity with "Ma Boy 2", even into the New Year! On the January 8th episode of SBS's 'Inkigayo', fans noticed that "Ma Boy 2" had ranked in the 'Take 7' for the fourth consecutive week in a row. Other than a few performances, the Electroboyz haven't really promoted the song anywhere else, so both the group and their company were surprised to see how well it consistently fared on the chart. One industry official said, "This is the first time I saw a digital song maintain its position at the top in the fast changing digital music market. It's easily explainable because the song is simply very good." Electroboyz expressed, "After spending 10 years without getting noticed, we always wondered when we'd be able to stand on that stage whenever watching 'Inkigayo' together. Getting into the 'Take 7' definitely exceeded our expectations, and we're glad that we were able to maintain our spot there for four weeks. It's something worth just as much as a 'Mutizen' trophy to us. We'll repay the love with better songs in the future."
Get the best of AKP in your inbox
DON'T MISS
Comments
There are 0 comments
Login With...