Music Releases
Social Media
Snoop Dogg to make a feature in SNSD's new US maxi single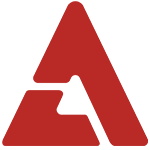 9-member girl group SNSD will be making a US breakthrough, thanks to the support of world-famous hip hop musician Snoop Dogg. According to a music industry insider who is respected in both Korea and America, SNSD will be releasing their US maxi-single "The Boys" under Universal Music Group's Interscope Records, home to major artists such as Lady Gaga and Eminem. American music mediums including Amazon have already reported that SNSD's US maxi single will consist of several different version of "The Boys", including a slow-tempo English version as well as a club remix, and an a capella version. Many respected individuals have worked on the remix tracks, including Boston-based club DJ Clinton Sparks. Famous rapper Snoop Dogg himself has featured in the new "The Boys" remix, further heightening anticipation for the track release. Snoop Dogg is an important figure of the West Coast hip hop scene. He is a legend of the music industry, and has been nominated for numerous Grammy awards over the years.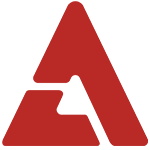 The insider continued, "Numerous world-famous musicians have participated in SNSD's first U.S. single project, including Snoop Dogg. They don't have any specific plans to promote in the US, however, it could happen if the right opportunity came along." This is the first time SNSD will be releasing a brand new song in English within the States. The English version of "The Boys" off their third full-length album released this past October secured the #74 spot on US iTunes, and fans have high expectations for this US maxi single release as well. America has already built an appreciation for K-pop's trendy music and modern choreography, and therefore SNSD's US debut is expected to garner much attention. There are a limited amount of girl groups in the States that incorporate dance choreography with music, and this alone should help the girls stand out. The U.S. is a major pop music market where the influence of a hit producer can take you far, and because SNSD has already worked with Michael Jackson's producer Teddy Riley, expectations for their maxi-single is quite high. The maxi-single is slated for release on December 20th. Meanwhile, the girls will be promoting their follow-up track "Mr. Taxi" in Korea for the rest of the year, and they will round out the year in Japan, attending NHK's 'Red & White Singing Battle' on the 31st. Source & Image: StarNews
Get the best of AKP in your inbox
DON'T MISS
Comments
There are 0 comments
Login With...