Music Releases
Pictorials
Woman Power releases full MV for "Hate You Hate You"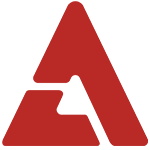 We recently reported that Kim Greem, Suki, and Lee Boram teamed up to form a powerful female trio called Woman Power. The three have just released their first digital single, "Hate You Hate You", as well as the full MV! "Hate You Hate You" is a two-step track that contains alternating rhythms with an intriguing mix of genres. It jumps from a ballad style to dance, with the ballad parts highlighting the sad lyrics while the dance beat gives "Hate You Hate You" a unique and fresh quality. Check out the MV below!
Get the best of AKP in your inbox
DON'T MISS
Comments
There are 0 comments
Login With...