Music Releases
Pictorials
SNSD releases 3rd album, "The Boys"
It's been a year since SNSD's last musical release, but the girls are finally back with their 3rd album, "The Boys"! Comprised of 12 tracks, "The Boys" features works from some of the biggest names in the K-Pop industry including Yoo Young Jin, Kim Young Hoo, HitchHiker, Kenji, and Hwang Sung Jae. American producer Teddy Riley also lent his talents as well. Check out some of the select tracks from their album below, and don't forget to support the girls by purchasing it on iTunes or grabbing their album here!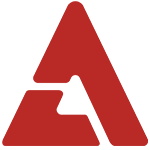 -- 01. The Boys - 02. Telepathy || "텔레파시" - 03. Say yes - 04. TRICK - 05. Spring Day (How great is your love) || "봄날(How great is your love)" - 06. My J - 07. OSCAR - 08. Top Secret - 09. Lazy Girl(Dolce Far Niente) - 10. 제자리걸음 (Sunflower) - 11. VITAMIN - 12. MR. TAXI (Korean)
Get the best of AKP in your inbox
DON'T MISS
Comments
There are 0 comments
Login With...