Movies
Social Media
Netizens criticize MBC's 'Radio Star': "Just not the same"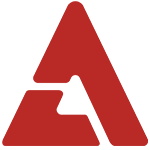 MBC
's '
Golden Fishery
' aired their reformatted 75-minute '
Radio Star
' episode on October 19th. It was the first time that 'Radio Star' was the main segment of the entire show, and netizens had a lot to say after watching the episode that guest-featured girl group
KARA
. Some remarked that the show was "
entertaining
", but others argued that it "
just wasn't the same
", and that it "
dragged on
". Commenting on the new 'Radio Star', PD
Park Jung Kyu
remarked, "
The episode with KARA was filmed long before we made the decision to close the 'Knee-Drop Guru' corner. Although it's been reformatted to a 75-minute long program, nothing is different. Before, we edited the corner so that it was comprised of two 20-minute segments; however, we decided to develop it to a full 75-minute independent program after 'Knee-Drop Guru' came to a close. It couldn't be helped that the discussion topics became a little stretched out with the longer duration.
"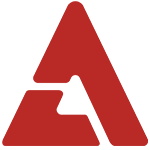 "
A brand new 'Radio Star' will broadcast starting next week. It will be a lot like the old 'Radio Star' with some new content, and will be somewhat divided into two different segments. We just finished shooting the new 'Radio Star', and although there may be some bumps in the road until things get a little more settled, the show will not lose its original appeal. Please look forward to a new and improved 'Radio Star'
," he continued.
PD Park also commented on
Super Junior
's
Kyuhyun
as an MC. "
The KARA episode was his first recording, and I'm sure he was nervous, as he doesn't have a lot of experience on variety shows. But he began to relax a bit starting from the shoot for the second episode. He participates very easily in conversations and even makes a few good jokes. I hope everyone will look forward to how much he will evolve on the show as an MC
." Source & Image : 10Asia via Nate
Get the best of AKP in your inbox
DON'T MISS
Comments
There are 0 comments
Login With...