Social Media
Pictorials
Youtube stars Kev Jumba and Ryan Higa want to be K-Pop stars?
[caption id="attachment_346962" align="aligncenter" width="600" caption="L: Ryan Higa | R: Kev Jumba"]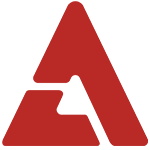 [/caption] Obviously it's for comedic purposes, but top Youtube stars Kev Jumba and Ryan Higa (nigahiga) have both recently shown their interest in K-Pop through their latest videos. In Kev Jumba's latest video, he says he wants to be a K-Pop star and incorporates a little bit of Super Junior's "Mr. Simple". Ryan Higa, two weeks ago, incorporated a random 2NE1 K-Pop shout out, which makes us wonder, who will be next and is there something special in the works? Either way, stay tuned to see who's next and check out their hilarious clips below!
Get the best of AKP in your inbox
DON'T MISS
Comments
There are 1 comments
Login With...