Music Releases
Verbal Jint releases tracklist + MV teaser for upcoming album, "Go Easy"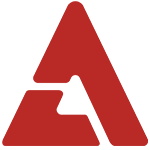 Veteran hip hop artist Verbal Jint recently updated his fans with the track list and music video teaser for his next official album, "Go Easy". Hip hop fans from all over have been eagerly anticipating his newest work, and as expected, the track list boasts guest features from formidable artists like The Quiett, NODO, and Taewan a.k.a C-LUV. The album also includes the 2011 versions of his 2010 "Go Easy 0.5" release. The music video for "You Offended Me" holds a slew of new faces like upcoming electronic hip hop trio Phantom (HybRefine, Sanchez, and Hanhae) and even pop singer NS Yoonji. The full album will drop on August 31st, but fans can anticipate a new song ahead of its release on the 24th. Check out the teaser and tracklist below! <Tracklist> 01. The Bachelor Born in the Year of the Monkey (Feat. Block B's Zico) 02. You Look Good (Feat. Black Skirt) 03. You Offended Me (Feat. Koonta) 04. Beautiful Bitch 2012 (Feat. San-E & Okasian) 05. The Power of Positive Thinking 06. Want You Back (Feat. NODO) 07. Luv Songz (Feat. Taewan a.k.a C-LUV) 08. Promise Me, Promise Me 2012 (Feat. Urban Zakapa's Cho HyunA) 09. Available (Feat. Lady Jane) 10. It's Tiny 11. My Audi (Feat. The Quiett) 12. Fighting to Our Presence Source: Hip Hop Playa
Tags
Get the best of AKP in your inbox
DON'T MISS
Comments
There are 0 comments
Login With...