Interviews
Concerts / Events
miss A scoffs at harsh girl group diets, "Our dance moves are fuelled by bulgogi!"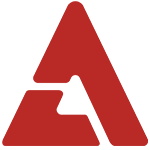 When the ladies of miss A stopped by radio program Jung Sun Hee's 'A Night Like Tonight', they were shocked to learn that fellow girl group SNSD only consumed 900 calories per day. It led them to candidly reveal their own special 'diet plan'. The girls were asked by the host about which unique diet plan they were following. miss A admitted that they had no real "diet", and that they even ate traditional Korean food for dinner that night - every last delicious calorie. Jung Sun Hee informed them that SNSD only consumed 900 calories a day, and remarked that the girls of miss A were different from other girl groups, who are obsessed with maintaining a slim figure. Min replied with, "900 calories a day? Not 900 calories per meal?", chuckling at her own joke. miss A later went on to add that they "enjoy eating red meat on a regular basis," and that their "powerful dance moves are fueled by Bulgogi!" Source: Newsen via Nate
Get the best of AKP in your inbox
DON'T MISS
Comments
There are 4 comments
Login With...