Music Releases
Concerts / Events
Block B's Zico makes an impressive appearance at Swings concert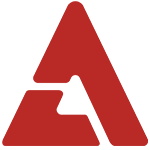 Block B's leader Zico made a special appearance at Swings' concert yesterday entitled, 'It's My Year II.' Many other rappers were in attendance as well, including Vasco, Beenzino, and Crybaby. Fancams of Zico's performance have finally been shared online, which included "I'm Still Fly" from his pre-debut mixtape 'Zico On the Block' and a completely new track entitled "Cocks." The young rapper (who has an extensive underground experience prior to his debut) looks to be in his element, dressed casually and spitting passionately into his mic. He opened his segment with the comment that he would "Put the fake-idol image aside and just rap" and follows through with that promise, impressing fans and rap enthusiasts alike with his talent. Check out his performances below!
Get the best of AKP in your inbox
DON'T MISS
Comments
There are 0 comments
Login With...