Movies
[Spoiler: Dancing With the Stars] HyunA dances to "YMCA"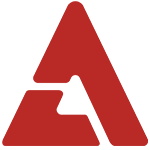 4minute's HyunA has been in the lower rankings for the past two weeks due to the judges' stern reports. How did she fare this week? On the July 9th broadcast of MBC's 'Dancing with the Stars', the contestants were given a sports dance mission based on the theme, 'popular dances from each time period'. HyunA and her partner, Nam Ki Yong, revived the retro feel by dancing to "YMCA". The couple danced to the disco music in vintage-style clothing, and laid out an exciting performance. Unfortunately, judge Nam Kyung Ju was less than impressed with their show, as he said, "I'm sorry to say that the disco dance's left-to-right and up-to-down motions were not clear." Hwang Sun Woo warned, "The performance was exciting. But, this competition is about being fair. You two need to work in unison, as you look to be dancing separately." However, not everyone was critical of the duo. Kim Joo Won complimented, "You showed off HyunA's talents well. You were more in unison than in last week's performance." In the end, the HyunA/Nam Ki Yong couple received a score of 19 points, a figure that was equivalent to the eliminated team's. They were saved through text votes made by viewers. Source: Newsen via Nate
Get the best of AKP in your inbox
DON'T MISS
Comments
There are 0 comments
Login With...