Music Releases
Interviews
Interview with the Producers of IU's 'Good Day'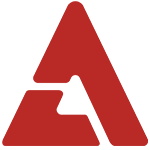 Lee Min Soo and Kim Eana, the producing team of IU's hit song 'Good Day', recently held an interview on TOPCLASS magazine, speaking up about the song and the singer's success. These two are a big reason for IU's popularity today, however, IU isn't the only artist that they gave fame to. They also brought up the status of the Brown Eyed Girls, by producing and writing 'Abracadabra'. The two revealed their feelings about IU and the process of making the hit song in the interview!
(Lee Min Soo): "When people meet me, they seem to only talk about things related to IU. *cry* She is a brilliant singer. She's the type of singer in which all the producers want to work with. Her tone is pretty and her talent is overflowing. Her cute looks makes her a person who isn't lacking in any aspect. Okay, since I've finished my talk about IU, do I get to go home now? *laugh*" (Kim Eana): "This happened during the early stages of producing 'Good Day'. The main producer and Min Soo seriously suggested that we put 'oppa' in the lyrics of the song. At first, I was totally against it. I couldn't approve of a singer singing 'oppa', unless it was SNSD/Girls Generation. Eventually, the two got IU to sing the lyrics 'I like oppa'. I didn't know that one word could turn 'Good Day' into such a huge home run." Kim Eana then jokingly stated, "Don't you think Min Soo put in 'oppa' just because it was his inner wishes to hear it from her?", to which Min Soo replied, "IU calls me oppa in real life, what's the problem here?" (Lee Min Soo): "I don't work with male singers. *laughs* The highlight of the song is the three high notes, where IU has to hold for a whopping 12 seconds. It's hard, but she perfectly pulled it off after three tries. The hard part of the recording was that IU, maybe because she was a student... would become sleepy very early around 10 PM. I normally record from 6PM to 5AM, but I made a special time for her, allowing her to record from 1PM ~ 10PM. It was hell, for people like us, 1PM should be when we're all fast asleep."
These two partners are sure to come up with another hit very soon, and hopefully win another Best Songwriter/Producer award. Check out their win at the 2010 Melon Awards below! Source: Chosun Ilbo via Nate Tip: tatyanaroes
Get the best of AKP in your inbox
DON'T MISS
Comments
There are 0 comments
Login With...