Music Releases
Social Media
Pictorials
Megan Lee releases refreshing acoustic track, "Breathe Into Me"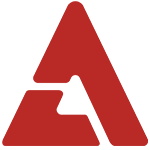 You know summer's in full swing when you come across a song that's as light and sweet as fresh lemonade. Recently, rising Korean-American artist Megan Lee released a refreshing track called "Breathe Into Me", which guests cello-rock musicians Ken Oak and Gorski. Though she's only 15-years-old, Megan's quickly grabbing a lot of attention in the Korean-American music scene. She's landed a cover on 'KoreAm' magazine as one of 2010's "Young Asian American YouTube Artists of the Year", and cleared the L.A. auditions for MBC's "Birth of a Great Star". Megan's dynamic talent and bubbly charm belie a thirst for the stage that keep her ambitions burning strong, resulting in this great original track that we just can't seem to get enough of. "Breathe Into Me" blew listeners away with the depth of its melody and Megan's sweet vocals. Unaffected and sweet, it's a cute song that you'll find yourself humming to as you breeze through your day. Listen to the track below, and don't forget to check out Megan's Twitter account: here!
Get the best of AKP in your inbox
DON'T MISS
Comments
There are 0 comments
Login With...