Concerts / Events
Lim Jeong Hee cast for musical "Temptation of Wolves"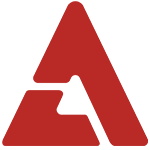 Singer Lim Jeong Hee has been cast as the female lead for the musical "Temptation of Wolves", and will be tackling the challenge of her first musical. Starting from July 12th to October 3rd, Lim Jeong Hee will be performing as 'Jung Hankyung', a charming girl who's caught between two different guys for her love. The musical is an adaptation of the novel by Gwiyeoni, and it was preceded by a live-action movie starring Kang Dongwon as the male lead. Hoping to charm the audience with her outstanding vocals, Lim Jeong Hee said, "I'm nervous because this is my first musical and I'm worried about working with others, since this is a job that requires teamwork; being a solo artist, I'm used to working alone. I'm anticipating how the performance will look like when we come together". She concluded with, "This will be a prized experience for me and since I'm working hard to prepare for this, I hope you anticipate it." Meanwhile, Lim Jeong Hee is currently promoting her song "Golden Lady." Source: Daily Economy via Nate
Get the best of AKP in your inbox
DON'T MISS
Comments
There are 0 comments
Login With...