Music Releases
LEDApple addresses the plagiarism issue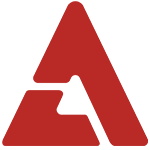 Rookie band-group LEDApple has made official statements to clarify the plagiarism issue. LEDApple released their title song, "Who Do You Think You Are", as a teaser for their first album through Youtube and other online communities, but certain listeners raised their voice finding the song strikingly similar to CNBLUE's "LOVE". One netizen even went as far as making a video comparing the chorus of the two songs. The video is now spreading on various blog and internet cafes. In response, LEDApple's managing company, Startory made an official statement on June 17th through a press release regarding the plagiarism issue. Startory stated that because "Who Do You Think You Are" was composed by Lee Sang Ho, who also composed CNBLUE's song, there shouldn't be an issue at all. The Official Statement from Startory:
"Hello, we are the managing company of group LEDApple, Startory. First of all, we're sincerely thankful for the overwhelming attention given to group, LED Apple. We are announcing our official position in regards to the plagiarism issue that was sparked after the release of LED Apple's teaser on the 13th. The composer of LEDApple's "Who Do You Think You Are" also composed the specific song that it's being compared to. Therefore, it's not possible that "Who Do You Think You Are" is a plagiarized song. The members of LEDApple and our staff went through heartache ever since the plagiarism issue arose, but we couldn't announce the truth behind the composition of the song before we even released the official album. So here we are finally announcing our official statement after the album release. With this incident as both a reminder and an opportunity, we will work even harder to overcome the trouble we have given to everyone and the specific band. We ask for your continued interest and love. Thank you."
Source: bntnews via Naver Photo: Startory
Get the best of AKP in your inbox
DON'T MISS
Comments
There are 0 comments
Login With...