General
Han Jae Suk and Park Sol Mi are dating!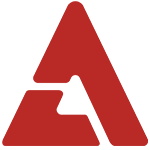 Actor Han Jae Suk and Actress Park Sol Mi have confirmed that they're dating! On the 17th, a representative of Han Jae Suk shared with Newsen, "We know it's been about a month or two since Han Jae Suk and Park Sol Mi officially started going out." Previously, someone close to both parties revealed that Han Jae Suk and Park Sol Mi, who have been denying rumors about their relationship, were indeed dating. However, right after the news got out, Han Jae Suk's representative argued, "There is no truth to it. We don't understand why these rumors keep coming up." However, the mood quickly changed as the couple acknowledged their relationship not even a day after their initial denial and they're receiving some bitter reactions from the public. In fact, dating rumors with Han Jae Suk and Park Sol Mi were brought up back in April. At the time, both parties denied the speculation and announced "They're just colleagues, nothing more." Ironically, it seems the rumors of the two dating sparked the relationship. Additionally, it was Park Sol Mi who first acknowledged the relationship. A representative of Park Sol Mi revealed, "After speaking with Han Jae Suk's representative and Park Sol Mi, we have found out that the two developed a relationship after rumors got out in April. Before that, they were just friends and it was actually the rumors that sparked them to consider a relationship in the first place. They're just beginning their relationship, so we would appreciate it if everyone views them with an open heart and respect their privacy." Meanwhile, Han Jae Suk's representative, who denied the dating rumor earlier today, apologized saying, "Han Jae Suk has confirmed he is dating Park Sol Mi. The relationship is in its early stages, and because we respect his privacy, it took us a while to actually confirm the situation. I'm sorry. They're indeed dating." Han Jae Suk and Park Sol Mi acted together in KBS's "The Great Merchant" back in June of last year. Source: JKN News
Tags
Get the best of AKP in your inbox
DON'T MISS
Comments
There are 0 comments
Login With...