Movies
G-Dragon collaborates with Park Myung Soo on "Infinity Challenge"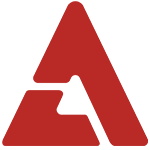 This week on "Infinity Challenge", the seven cast members took on the challenge of creating their own music! On the 18th, MBC's 'Infinity Challenge' broadcast the seven members, along with other musicians, preparing for the West Coast Highway Music Festival, which singer PSY blogged about earlier this week. In this episode, the members and musicians were paired to form a team in which they shared rapport while creating their own music. While each team was a unique pairing, Park Myung Soo's team grabbed much interest as his teammate was the talented song-writer and idol, G-Dragon. In team Park Myung Soo and G-Dragon, Park Myung Soo gave a listen to a sample song of G-Dragon's entitled 'Became Flirtatious' and was impressed. In regards to the song, Park Myung Soo said to G-Dragon, "You put in 100% of what I said. I really want this [song]." In response, G-Dragon replied, "Because I expanded on the original, a new flavor came out of the song," bringing upon Park Myung Soo's approval. In addition, Park Myung Soo brought about much laughter as he insisted that Park Bom should be featured on the track. Soon, the two began preparing for their performance by choosing their stage outfits. G-Dragon had Park Myung Soo wear his previously-worn stage costumes and had a good laugh out of the copycat attempt. In addition, he succeeded in getting Park Myung Soo to try on a skirt. Check out the hilarious segment below! The remaining teams consisted of Jung Hyung Don & Jung Jae Hyung, Yoo Jae Suk & Lee Juk, HaHa & 10cm, Gil and Bada, Noh Hong Chul & PSY, and Jung Jun Ha & Sweet Sorrow. The teaser for next week's episode shows the members and guests going on an MT (Membership Training) in addition to their stage performances. Stay tuned as we bring you more updates! Source: OSEN via Naver
Get the best of AKP in your inbox
DON'T MISS
Comments
There are 0 comments
Login With...