Music Releases
Eluphant collaborates with 10cm for "You're Still Beautiful"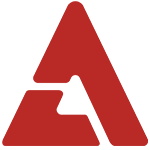 Following the success of "Superstar" and "She Is Not Following You", Soul Company's hip hop duo Eluphant is gearing up for a jam-packed year of exciting promotions with their latest release, "You're Still Beautiful." The song is the work of many big names, as it was produced by Artisan Beats, who is considered the first generation of Korean hip hop, and features a piano melody by the Brown Eyed Soul's Sung Hoon.  Serengeti's Jung Soo Wan and Yoo Jung Kyun also took part by playing the guitar and bass respectively. With guest vocals from 10cm's Kwon Jung Yeol to top it all off, this track is surely one that hip hop fans can't miss. The second new track in the single, "Bye Bye Bike", was produced by Keeproots of Clover's "La Vida Loca" and features the participation of Soul Company labelmates and Soulman in the chorus. While this single may sound out of the blue to some, it's actually a sneak peek gift to fans who are patiently waiting for the release of their main project, "Man On the Earth." Production has been delayed, but the duo didn't want to keep fans waiting for too long. To tide you over until then, check out the tracks below, and remember to support the artists by purchasing the music here. --- 02. You're Still Beautiful (Feat. 10cm's Kwon Jung Yeol) http://www.youtube.com/watch?v=lwDmspmQCOA 03. Bye Bye Bike http://www.youtube.com/watch?v=cy2-v6w444A Source + Photos: Soul Company
Get the best of AKP in your inbox
DON'T MISS
Comments
There are 0 comments
Login With...