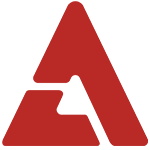 Starship Entertainment's upcoming idol group, 'Boyfriend', recently showcased their sweet charms ahead of their official debut through a photoshoot with "CECI" magazine. Previously, only members Noh Min Woo and twin brothers Youngmin and Kwangmin were revealed to the public. Through the photoshoot, fans got a glimpse of the fourth member, Lee Jung Min. With handsome, clean-cut looks, Jung Min is a student at the Seoul Music High School. To take on a more unique interview format, the boys were asked to come up with an explanation and/or response to a total of eight phrases. Jungmin's were as follows:
'In Common': All of the members share in common a tendency to get competitive. They're always striving to improve themselves in order to not lose. 'Opportunity Cost': Although they can't be out and about with their friends, the members revealed that they instead earned singing and dancing skills, which they believe to be the cost of losing a social life. 'Rule': The boys made a promise to always remember to sit at the table and eat breakfast together no matter what. 'Partner': Jung Min's favorite senior? Powerful vocalist Insooni. To be able to stand on the same stage as her is his dream. 'Role Model': He also looks up to none other than Big Bang's leader, G-Dragon. Thanks to his talented ability of soaring on stage and his musical ideas, Jung Min chose him as someone he looks up to. 'Turn the Table': "We promise to show an amazing stage presence! We hope to become a fresh stimulation to the Korean music industry."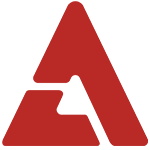 Twin brothers Kwangmin and Youngmin's were as follows:
'Motive': Twins born on the same day, at the same time. The two grew up as child actors in the 2001 sitcom, "They're Twins", and later earned headlines for being Kim Hyun Joong lookalikes on "Truth Game." Youngmin used to play the younger role of Jang Dong Gun, and later began dreaming of becoming a singer after he caught the attention of the older sister of their casting manager. 'Spec': "Our fresh youthfulness, which fits so well with Boyfriend's image, is #1." 'Opportunity Cost': Kwangmin revealed that they didn't have much time to spend with their family because of their rehearsals, but knew that it was a sacrifice that must be made in order to achieve their dreams. Youngmin cutely blurted out, "But I'm your family member too!" 'Partner': Youngmin revealed, "I think it'd be dream-like to be able to perform a duet with senior Naul. How wonderful would it be to have vocal talent like him?" 'The Ultimate Goal': "We want to become artists that have their skills acknowledged, as well as get our name 'Boyfriend' more familiar with the public."
Source: CECI