Movies
Korean movie remake of "Kimi wa Petto" holds launch event in Japan
[caption id="attachment_133520" align="aligncenter" width="600" caption="Lead actors for the Korean film remake (left) and the original Japanese drama of "Kimi wa Petto"."]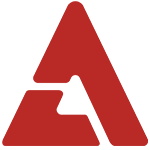 [/caption] Via tokyohive:
On March 3rd, the cast of the Korean "Kimi wa Petto" film remake attended a launch event in Japan's Ibaraki Airport. "Kimi wa Petto" (You're My Pet), based on a manga of the same name, was made into a hit drama in 2003, starring model/actress Koyuki and Arashi's Matsumoto Jun, and the same roles will be portrayed by actors Kim Ha Neul and Jang Geun Suk in the remake. In the original story, the male character becomes the 'pet' of the female protagonist after being found abandoned in a cardboard box. The two lead actors attended the promotional event along with band group FT Island's Choi Jong Hun and director Kim Byeong Kon. The cast met with around 3000 fans. [caption id="attachment_133525" align="aligncenter" width="341" caption="From left to right: Kim Ha Neul, Jang Geun Suk, and Choi Jong Hun"][/caption] Kim told the press, "Jang Geun Suk, who is a great actor, also has a cute charisma that suits a 'pet'." Jang replied, "I'm happy to be Ha Neul's pet." Filming for the movie will begin in the city of Ibaraki in May. Source: WoWKorea via goo & Yomiuri Online
Get the best of AKP in your inbox
DON'T MISS
Comments
There are 0 comments
Login With...