General
Pictorials
Wonder Girls & Claude Kelly's Cambio video feature revealed!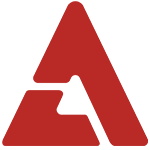 The Wonder Girls and producer Claude Kelly have been scaling their way up the headlines with their recent recording sessions in the studio this past month. Today, a two minute exclusive on Cambio has been released, giving fans a sneak peek at what Claude and the Girls have been up to! For those of you that don't know, Claude Kelly has worked with a large number of huge American artists including Britney Spears (Circus), Miley Cyrus (Permanent December), Bruno Mars (Grenade) and Flo Rida (Who Dat Girl), so his close participation on the Wonder Girls' upcoming debut album has drawn lots of interest. Although the video (watch it here!) doesn't reveal any teasers of the tracks themselves, Claude gives us insight on the process he undergoes to produce a hit track. "The best songs come out of knowing [the members'] personalities and, having met all five of them and worked with them now, I really know the differences between them and how they move, how they talk, how they sing," Claude explains as the girls dance and cheekily throw snow at each other throughout the video. Later on, the Girls teach Claude a bit of Korean. "When we're done, I'll be like 'daebak (대박)!'" he exclaimed. Furthermore, the producer talked about the importance of creating a hit that caters to both the American audience and the international fanbase they already have. "I want [the track] to be edgy and fun and catchy and danceable so that people of all ages and all ethnicities really can sing along to it," Claude continued. "That's my goal. I'm probably not going to rest until I get it done that way." With Claude Kelly and other top producers working on this album, which we've been told is now scheduled for an April release, we're going to have a ton of great music to look forward to this spring. First TVXQ, next Big Bang, and in a few months, the Wonder Girls... it's like 2008 all over again!
Tags
Get the best of AKP in your inbox
DON'T MISS
Comments
There are 0 comments
Login With...