Movies
[Spoiler: My Princess] Actor Joo Sang Wook to make a special appearance as Kim Tae Hee's...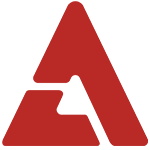 It was recently revealed that actor Joo Sang Wook will make a special appearance on MBC "My Princess" as the "oppa" Kim Tae Hee had consistently been referring to throughout the drama. During the 9th episode, Joo Sang Wook will play the character of a good looking, smart man named Hyun Woo who studied overseas and was close with Lee Sul ever since their childhood days. In the episode, Hyun Woo will first get to meet Lee Sul as he coincidentally walks out of the bank together with Hae Young (Song Seung Hun) and sees Lee Sul waiting outside. Hyun Woo, who came driving in an expensive and flashy imported car, see's Lee Sul and says, "I read the news and thought it was a joke, but are you honestly a princess?!" Happy to see him after a long time, Lee Sul was about to run over to him to grab his hand, but was blocked in the process by Hae Young's impediment as he says, "Princess, it is difficult for me if you obstinately make contact with a person of an unclear identity without prior discussion." Hae Young shows immense jealousy at Lee Sul and Hyun Woo's close relationship, and ends up snarling at Hyun Woo, "Why are you standing there. Go, now." Despite his busy schedule with CF and drama shootings, Joo Sang Wook happily accepted director Kwon Suk Jang's special request for the appearance, and gave a great performance of his role as he harmonized perfectly with Kim Tae Hee and Song Seung Hun. After filming his last scene for the drama, Joo Sang Wook expressed, "I'm happy that I was able to act in one of director Kwon Suk Jang's productions again. If I were given the opportunity, I would love to work with Director Kwon again." With regards to actors Song Seung Hun and Kim Tae Hee, the actor stated, "They are both very awesome and good looking actors. Although it was only for a little while, I'm thankful to the seniors and staff that made sure I had a warm and comfortable shoot." [gallery] Source: Star News via Nate
Get the best of AKP in your inbox
DON'T MISS
Comments
There are 0 comments
Login With...