Music Releases
Social Media
INFINITE's official fan club name revealed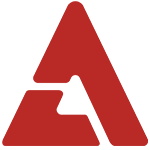 The boys of INFINITE made their comeback earlier in the month with 'Before The Dawn' and recently Woollim Entertainment revealed the name of their official fan club. The company held a poll with a simple yes or no to the name "Inspirit (인스피릿)" and with 70% of the vote saying yes, they decided to use it as the official name.
"안녕하세요. 울림Ent입니다. 드디어 인피니트 공식 팬클럽명이 정해져 여러분들께 안내드립니다. 'Inspirit(인스피릿)' 이 찬반 투표에서 70% 이상을 넘겨 공식 팬클럽명으로 선정되었습니다. 감사합니다. Hello. It's Woollim Ent. Infinite's official fanclub name has finally been picked and we are informing all of you. Through the 'yes or no' voting, 'Inspirit (인스피릿)' passed over with 70% and was selected as the official fanclub name. Thank you."
What do you think about the name Inspirit? Translations courtesy of infiniteupdates [Thanks to everyone who sent this in]
Get the best of AKP in your inbox
DON'T MISS
Comments
There are 1 comments
Login With...