Movies
Gary talks about his love line with Song Ji Hyo in "Running Man"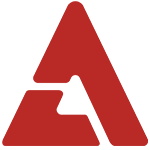 "Running Man" has been focusing on the love line between Gary and Song Ji Hyo lately, which all started when Gary himslf began showing interest in her. The actress is currently the most sought-after person in the show, with Song Joong Ki and even Haha working to gain her interest. Regarding his competition, Gary stated, "Song Ji Hyo-ssi looked like she was hesitant in the cruise episode, but she eventually chose me. I'm going to be protecting the Gary-Song Ji Hyo couple to the best of my ability." He also gave a shoutout to fans of the love line by asking, "I'll be showing more sides to us as a couple, so please watch over us cutely!" Song Ji Hyo herself commented, "I love the overall atmosphere of the 'Running Man' team. I like to think of it as their consideration for me as a female member." PD Im Hyung Taek was also asked about the various love lines going on in the show, to which he answered, "We don't plan out any of the love lines. Gary is quite the witty character, and Song Ji Hyo gets along fine with the other male castmates so everything just happens naturally, which we catch on camera. We don't even call the Gary and Song Ji Hyo couple a love line; instead, we focus on letting them have fun... We won't be planning any love lines in the future as well." Meanwhile, the show's been experiencing a rise in viewer ratings over the past three weeks, with its January 23rd episode recording at 14.5%. Because of the great results, the team's been enjoying a revitalized energy running through the set. PD Jo Hyo Jin explained, "The members all get along so well, and meet with each other even outside of filming days. Laughter is un-ending on set, and we feel that the positive energy is reflected on our show. The cast leads the show well on their own, without us needing to give them any extra directions." Source: Newsen via Nate
Tags
Get the best of AKP in your inbox
DON'T MISS
Comments
There are 0 comments
Login With...