Interviews
Actor Lee Jong Suk on "Secret Garden", his affections for Nana, and being friends with SNSD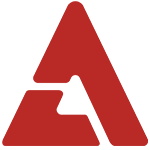 Within two months, actor Lee Jong Suk managed to turn his career around through his role as 'Sun' in "Secret Garden." When he walks the streets now, he claims that he hears whispers of "It's Sun!," and "That's the kid 'Oscar' trained!" Lee began, "I thought it'd feel good to be recognized before, but it's not as great as I thought. I'm thankful that people recognize me, but it's my friends and those around me that are making it a bigger deal out of it than me. They tell me to 'be careful of what I say' and 'act appropriately.' I'm sometimes restricted by what I can and cannot do as well. While having to play up to the whims of others, I realized that it's actually quite uncomfortable. I've been especially bothered by little children calling me informally, 'Hey, it's Sun!,' or 'It's Lee Jong Suk!' (laughter)." He explained that his role in the drama managed to turn around his strict father. On days when he's unable to watch the drama's broadcast, he'll sometimes call and ask questions such as 'Son, did you get a lot of air time? Did you do well?' When asked whether he was able to rest after the drama concluded its run, Lee shook his head.  "I normally like sleeping until I'm so tired of sleeping, I wake up on my own. Filming may have ended, but there are other schedules like movie meetings so I haven't been able to sleep that well yet. It is a bit difficult waking up so early in the morning." Regarding his character leaving 'Oscar' at the scene of his concert, Lee explained, "That scene made me tear up a bit because I realized that it was really the end. I was disappointed in having to separate with the people I've become so close with over the course of the drama." Asked whether he'd ever sing for his role with his own voice instead of using a substitute, Lee replied, "Never. I honestly did practice singing a lot, but I lacked a lot of aspects so we went with a substitute. We practiced lip syncing instead." At the mention of the drama's other hit tracks such as Baek Ji Young's "That Woman" and Hyun Bin's "That Man," he hilariously replied, "I honestly heard 'That Woman' as a guide version many times way before Baek Ji Young-ssi sang it. Whew, I'm already tired of it." Rising popularity, however, also comes with a price. For Lee, it came in the form of new fans digging up information of his past, eventually leading to a pre-debut appearance he made on SBS's "Truth Game," when he was in his third year of junior high. On the show, he showed off a variety of fun talents such as break dancing, model walking, and facial expressions.  Lee explained, "Honestly, I haven't seen this video yet, only the captured pictures. I was so embarrassed, my back started sweating. Will I never watch it in the future? Yes. I never want to see it." On the topic of variety show appearances, Lee recently joined SBS's "Strong Heart" for the first time after his debut and earned attention for having performed a dance by Orange Caramel. He revealed that he chose that dance due to his strong affections for member Nana.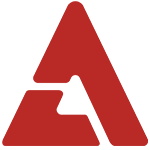 After stating that he wanted to try a mellow genre in the future, like Kang Dong Won's role in "Romance of Their Own," he immediately chose Nana as his female partner. "They say I look like Nana-ssi. Hearing that so often made me feel closer to her. Who will play the role of Jo Hansun, you ask? Hong Jong Hyun." Asked whether he's really been friends with SNSD's Yoona and Hyoyeon since pre-debut, he jokingly answered, "My agency CEO said that he'd give me a leading drama role if I cast Yoona. I recently met up with Hyoyeon cause she said she'd buy me food, but all she talked about was Hyun Bin. She said her and the members debated over who was the coolest, and I asked whether anyone chose me. She said they all chose Hyun Bin." On his goals for the new year, he revealed that he wanted to get himself known as 'Lee Jong Suk,' not 'Sun' of "Secret Garden's" Lee Jong Suk. "I just want to be Lee Jong Suk. I'm still far from being an actor, so I'd like to take my place under my own name first." Fans will soon be able to see him on both the big and small screen this year. Source: Newsen via Nate
Get the best of AKP in your inbox
DON'T MISS
Comments
There are 2 comments
Login With...