Movies
T-ara's Jiyeon had plastic surgery?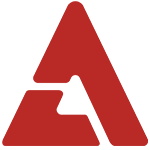 T-ara's Jiyeon accidentally confessed that she underwent plastic surgery in an unguarded moment during her appearance on MBC's "Radio Star." The topic of discussion was most of the members of T-ara being from some sort of 'Little Miss Korea' pageant during their younger years. Eunjung had revealed that she was a 'Little Miss Korea' while Co-Ed's One Light Hyo Young revealed that she was 'Miss Chunhyang.' MC Kim Gura went on to ask, "Everyone used to be in pageants. Jiyeon, do you think that you're the prettiest? After surgery?" Jiyeon responded, "I didn't do surg-... No, I don't know." To the viewers who watched the exchange, they felt that Jiyeon practically admitted to having work done when she didn't know how to respond. Hyomin and Eunjung attempted to ameliorate the situation by adding, "She's smart." Hyomin also hinted at plastic surgery by stating, "I think I looked better before." Jiyeon answered, "I look better now." One Light Hyo Young concluded, "I look the same," causing Hyomin and Jiyeon to glare at her. Source: Newsen via Nate
Tags
Get the best of AKP in your inbox
DON'T MISS
Comments
There are 8 comments
Login With...