Concerts / Events
Pictorials
2PM melts the hearts of Japanese fans, more than 30,000 attend showcase in Japan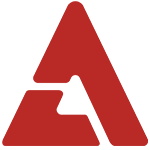 The boys of 2PM have ventured their way into the Japanese market with the release of a special Japanese edition of their album "1:59 PM." To commemorate this, the boys held a special event today titled '1st Contact in Japan,' which was held at the Ryougoku Stadium. The stadium holds more than 10,000 spectators and 2PM put on a total of three showcase performances, so in total more than 30,000 people came to get a glimpse of 2PM. Check out the full translation of the events below courtesy of Egle @2pmalways.com:
There were 3 showcase performances at 2PM, 5PM and 8PM, gathering 10.000 fans each, so 30.000 people in total came to see 2PM. It was probably the best debut index since Korean wave idols had first entered Japan. The reporter attented the additional performance, which was organized at 2PM. Seeing as it was during day time, it was natural to expect it to be less crowded, but what would you think. The traffic road was paralyzed due to the amount of the fans who had gathered. ◆ Looks, dance, entertainment skills - all good. 2PM charmed ladies in their 20's It is uncommon for Ryokoku Hall to be surrounded by women for the hall usually holds Japanese wrestling Sumo matches. There were fans from teens in their high school uniform to women in their 50's, but the majority of the fans were young women in their early 20's. Two 24 year old friends, young office workers, who called themselves "Junho fans", pulled out to show their hand-made 2PM goods. "Although we've found out about 2PM just recently, we did some research on the internet, and realized they were really awesome. They have nice bodies, and they're cute. We took a day off from the office and we're going to watch all three shows today. We're really happy that they came to Japan". You've nothing else left to do but open your mouth in astonishment when they show more than 10 hand-made 2PM goods - from towels to placards. They said that a new wave of beastly idols is being introduced to Japan with 2PM. "Recently, 2PM are all over Japanese media, and the awareness is only growing." I've also met two university students who simply cut classes and rushed to Ryokoku. The two girls got interested in kpop because of TVXQ, and in August, while browsing YouTube, they came across 2PM videos. They were amazed by their dance skills. "I was struck after watching their performances on Korean music shows, then later I got to see their CF videos, and that showed another type of charms. Their dancing and singing is really good, but... how should I say this, I find this difference between the stage and real life appearance very charming. They look very handsome on stage, and then suddenly they smile in a totally genuine way. Also among the members Wooyoung is totally my type. Even though he's an idol, he sometimes acts like an ahjusshi, I find the weird dances he does sometimes rather attractive," said one of the students. The university students had tickets for the performance at 8PM, but, thinking all the 2PM goods might be sold out by that time, they arrived at the venue 7 hours before the show. They believe that 2PM is very likely to succeed in Japan because of their unique charms: "There is no such thing as beastly idols in Japan, not someone with such physical beauty. Wouldn't they be destined to succeed as they have something totally different from the Japanese idols?" The additional performance scheduled for 2PM, was during daytime, on a work day. But still it as hard to find an empty seat. As the full capacity of Ryokoku hall is 11.098 it is safe to say that over 10.000 people came to the additional show. Fans waiting for 2PM with their light sticks in their hands.And once the scene grew dark, about 10.000 light sticks shown brilliantly. ◆ Amazing performance and beastly muscles flashing through ripped shirts Once it turned 2PM, the videos also used in 2PM's solo concert in Korea flashed across a wide screen. You can see the 6 members lie together with oxygen masks and when they wake up, they are introduced one by one with their names flashing across the screen. Whenever a member's face is zoomed closer, the hall echoes with loud cheers. Their popularity is pretty much equal, there's not a single member who would stand out more. With such opening, the 6 members came up on stage from the very back and began performing their 3rd single "Don't Stop Can't Stop" for the start. Then with their second song, which was their absolute hit "Again & Again", also released in the Japanese version of their album, they showed another powerful dance performance. Then already covered in sweat and panting heavily 2PM greeted the audience: "Finally we have come to Japan. Konnichi wa* (Good afternoon), we're 2PM." And then they introduced themselves one by one. Seemingly believing that actions speak louder than words the group continued with their performance immediately, going on with their 2nd Korean single "I Hate You", then "Without U", and, for the final decoration, their hit song "Heartbeat", which obviously expressed an idea "This is what a beastly idol is", when they ripped off their shirts. Although the well defined abs flashed just for a very short time, but the audience burst with loud screams "Sugoi! (Amazing)". In the middle of the performance, the fans were shown various private videos and messages of the members to the fans recorded in Japanese, right after they arrived to Japan. The private videos contained all the details of 2PM's first visit to Japan: their reaction to loud cheers of the fans as they arrived at Haneda Airport, them greeting the staff at Sony Music Japan, the members eating donkatsu, ramen & sushi, 2PM visiting Tower Records store in Shibuya and so on. The fans in the hall, already intoxicated with the loud cheering, would burst out with even louder screams at the young members joking around in the videos, and for example, at a scene of Nichkhun eating sushi and smiling into the camera. The members conveyed their gratitude to the Japanese fans through video message, also promising to work hard in studying Japanese language. Junho made the audience laugh saying "I'll show everything to you." Wooyoung expressed his thanks with "I didn't expect so many people to come. I was really surprised." And Nichkhun said "I can't express my feelings well in Japanese so I'll do it in English", and he surprised the fans with his fluent English. Taecyeon said, that "Prior to coming to Japan as 2PM member, I have greeted Japanese fans through drama 'Cinderella's sister'. I'm really curious, whether they liked it." Chansung sent his beautiful smile with: "I hope this opportunity will allow us to become closer with Japanese fans." And finally Junsu expressed his deep crush on Japan: "Personally I like Japanese fashion very much, and I want to learn more about Japanese culture." 2PM went back to the changing room after five intensive songs. And while fans kept on cheering "2PM. 2PM.", too sad to let them go, the 6 men appeared quite soon enough, wearing jeans and white tank tops. They performed their debut song "10 points out of 10" for the encore. This song was also included in their "1:59PM Japan Special Edition" album which was released on December 8th. The performance culminated in loud cheering of the fans, as the band jumped around on stage, revealing their rough arm muscles. As the 6 men kept on flying around on wide stage, heating up the atmosphere, they have properly showed to the fans, what is exactly the group called 2PM. After about an hour-long showcase I was able to meet another two female university students in their 20's. They sounded very excited saying, "(We skipped class) but today was really great. Especially when they ripped their shirts and we caught a glimpse of the muscles (hohoho). There are lots of boybands out there, but it feels like 2PM are a lot better than all of them." They also praised 2PM with: "2PM has very powerful and attractive charms, which have never been seen in Japan so far. Compared to 2PM's performance, Japanese idols feel a bit too simple." On the other hand, opposite to the Korean girl groups who have debuted in Japan, 2PM sing all of their songs in Korean, so I asked whether the fans feel out of place because of that. The answer that I've got was: "Rather than feeling uncomfortable, it's OK if they sing in Korea. If they release a Japanese album in the future, not all of the songs are going to be in Japanese, there will definitely be some Korean songs as well. Their individuality is what is important." And there were even special orders of their Korean songs. Among female fans of various generations, the beastly idols 2PM seem to have especially caught the hearts of young women in their 20's. With such brilliant start, it is expected that they can leap into the Japan's entertainment industry, and following the Korean wave of girl groups, this boy band is expected to cause sensation in the future.
[gallery] Source + Photos: jpnews.kr / Translations Egle @2pmalways.com Tip: shirley + momo
Get the best of AKP in your inbox
DON'T MISS
Comments
There are 0 comments
Login With...