Social Media
Sandara Park vs. Park Bom: "The Sleeping Beauty" vs. "The Homeless"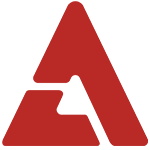 The sleeping images of 2NE1's Sandara Park and Park Bom have been drawing attention lately. On November 9th, fellow member Park Bom uploaded the photo seen above and wrote on her me2day, "A sleeping rabbit, she is currently taking a journey to dream land." In the photo, Sandara can be seen lying on the sofa, tightly holding onto a bright red cushion. The way she has her lips zipped closed has earned her the nickname, "The Sleeping Beauty". Netizens responded with a variety of comments, such as, "Are you sleeping without even taking off your makeup? That will harm your skin~", "She's an angel even when she's sleeping", "If a prince saw this, he'd run up to her and kiss her~ Even her sleeping image is a photo shoot", "What are you dreaming?"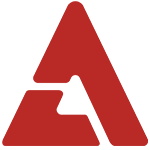 Meanwhile, on the same day, in contrast to Dara's 'Sleeping Beauty' image, Dara uploaded a picture of Park Bom sleeping much like 'The Homeless'. Dara commented on her me2day, "You don't see us much in broadcasts, but we're very busy all the same. The members have been taking turns in falling into deep sleeps. This picture of Park Bom sleeping was taken a few days ago in the Inkigayo waiting room." In response to the picture, netizens replied, "You'll get sick if you sleep in cold places", "I guess just because you're not seen on broadcasts doesn't mean you're resting either. It's been cold lately, so stay on top of your health, fighting", "She looks like a doll when she sleeps", "You can't sleep anywhere like a homeless." Source + Photos: TV Daily, My Star News
Tags
Get the best of AKP in your inbox
DON'T MISS
Comments
There are 0 comments
Login With...