Movies
Lee Juk expresses his special relationship with Lee Hyori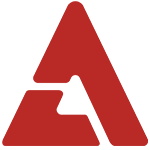 Singer Lee Juk showed off his special relationship with sexy pop diva Lee Hyori. On a recent episode of MBC's "Radio Star", the singer mentioned, "Lee Hyori has such a good personality, she's always bright. I feel so amazed every time I see Hyori on the cover of an alcohol bottle and then see her sitting right next to me." The singer then commented, "Lee Hyori asked me, 'Oppa did you ever have the Hyori drink?'", causing all the MCs (Kim Gu Ra, Yoon Jong Shin, and Kim Hee Chul) to envy Lee Juk for his closeness with Hyori. Meanwhile, all the "Radio Star" cast members were surprised to find out that Lee Juk was the original "Um Chin Ah" (a term referring to your mother's friends' son that is perfect in all aspects - looks, academics, and personality).
Tags
Get the best of AKP in your inbox
DON'T MISS
Comments
There are 0 comments
Login With...