Music Releases
TVXQ credited with success of K-Pop girl groups in Japan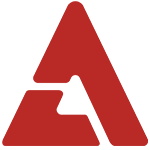 With the recent success of K-Pop girl groups in Japan, including 4minute, KARA and SNSD, prestigious Japanese ranking chart, Oricon, released an article stating that TVXQ/Tohoshinki is the main reason for their success. An Oricon columnist stated, "Tohoshinki is responsible for the success of girl groups' who are representing K-Pop in Japan.  With the feeling of loss, due to Tohoshinki's suspended activities, it seems that fans in their teens and twenties are focusing their attention on the K-Pop girl groups." In addition, the columnist added, "If this wasn't the case, these girl groups would never have been able to instantly sell 30,000 copies or have 20,000 fans attend their events." Finally, the columnist added, "However, Japanese artists will also start making stronger moves, as the K-Pop girl groups continue to debut and steal fans.  It seems like K-Pop's momentum in Japan will get even bigger." Interesting times for sure!
Get the best of AKP in your inbox
DON'T MISS
Comments
There are 0 comments
Login With...