General
'Running Man' is the show to avoid going on?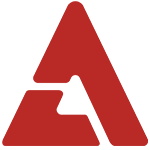 There has been talk lately that SBS' "Running Man", a segment on the "Good Sunday" variety show, has become a program that have talents hoping to avoid getting on. Since the debut episode with Lee Hyori and Hwang Jung Eum, many other stars have participated in the show. Even figure-skating queen Kim Yuna appeared once, by being a mission narrator. Yet despite the star power in the past, 'Running Man' has recently got stars wanting to 'run away', rather than participate. Compared to other shows, 'Running Man' is extremely tiring to be on. Running non-stop throughout the night when one is supposed to be sleeping is the main gripe, as artists derive no joy but tired limbs and aching bones afterwards. Variety shows are a great way for artists to bond with their viewers, as they expose a different side of themselves previously unknown to the audience. Keeping this purpose in mind, 'Running Man' has become discouraging for the guest participants; lately, no matter how hard they try, it's difficult for guest stars to have their faces shown on the program. Se7en made an appearance recently, but you rarely notice that he was in it. The same goes for F.T. Island's Lee Hong Ki, SNSD's Jessica, and MBLAQ's Lee Joon. There are exceptions of course, with CN Blue's Jung Yonghwa playing an active role in his guest appearance. With national MC Yoo Jae Suk and talking machine Ji Suk Jin holding down the fort alongside other fixed cast members, guest stars rarely get any talking time. It's been said that they feel like 'folding screens' instead. The hours of material have also been shortened into just 70 minutes per episode, compared to having 2 episodes in the earlier versions. Drastically reducing air time and increasing the possibility of being edited out have also become deterring factors for future participants. A production staff expressed, "When we fix appointments with guest stars, they appear to be more worried than happy. After handling a packed day schedule, guests have to keep themselves perked up for the running portion of Running Man at night, and that's no easy task. We have gotten feedback that aside from the opening, viewers have no idea who the guests are for the remainder of the show." With the format of 'Running Man' remaining unchanged, guest stars are a must in order to keep the show fresh and interesting for the viewers. Let's hope that the show can pick up and become a program that stars want to appear on.
Tags
Get the best of AKP in your inbox
DON'T MISS
Comments
There are 5 comments
Login With...