Movies
B2ST's Lee Ki Kwang has a girlfriend?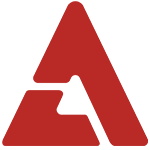 B2ST member Lee Ki Kwang (AJ), who is gaining a great deal of popularity as a regular on MBC's 'Hot Brothers', made a shocking girlfriend confession recently, and is garnering interest exponentially. On the latest recording of 'Idol Maid', Ki Kwang, Jung Ga Eun and Shin Bong Sun took a test on their English abilities. They played English-learning games and received training in order to become the 'next world star'. During the test, the teacher asked Ki Kwang, "When did you last have a girlfriend?". He surprised everyone by replying, "I have a girlfriend". Despite knowing that the topic of 'girlfriends' can be a sensitive issue for the idol's fans, Ki Kwang directly said it himself, which made it all the more shocking. In the end, Ki Kwang had actually made a mistake on his grammar, and rectified the mood and statement by saying, "It's a story of when I was in middle school…". In addition, B2ST's leader Yoon Doojoon was also faced with an English question regarding girlfriends, of which he began to talk about, but suddenly stopped. It was reported that the presence of the B2ST members during the English class allowed the recording to run smoothly. The episode will air on September 29th at 6PM KST. Check out the preview of episode below. Source + Photo: bntnews Tip: sarah92
Get the best of AKP in your inbox
DON'T MISS
Comments
There are 0 comments
Login With...