Concerts / Events
CN Blue attends press conference prior to fan meet in Singapore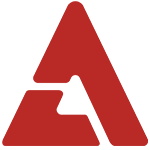 The members of CN Blue are currently in Singapore, kicking off their Asia Tour. Aside from their mini showcase and fan meeting, they're also in town for an autograph session. Allkpop was at the press conference held on August 20, prior to their fan-meet. CN Blue talked about albums, fans, fame and more! Check out the following excerpts from the conference : What do you think of the Singaporean fans? Yong Hwa : Singapore is the first country to kick start our Asian tour, the fans are friendly and supportive of us. You are represented by the acronym, B.L.U.E. Burning, Lovely, Untouchable and Lovely.. tell us about it. Yong Hwa : Burning means passion, which describes Jong Hyun. Lovely represents Min Hyuk. Untouchable represents Jong Shin. Emotional describes myself (Yong Hwa). I get serious and emotional when composing. What are your biggest acheivements? Yong Hwa : There isn't any specfic acheivements as we are currently still achieving, even now. Will you do live performances on the streets of Japan like before? Yong Hwa : We want to improve better so we can hold concerts and live shows. Who are the artiste you look up to? Min Hyuk : Maroon 5. Jong Hyun : John Mayer. Yong Hwa : Jason Mraz. Jung Shin : Jay-Z.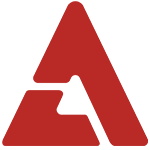 If a female were to join CN Blue as the fifth member, what will be the conditions and how will you make her feel welcomed? Yong Hwa : We have yet to think about it but I hope she will mix well with us. What are the advantages and disadvantages of fame? Min Hyuk : We feel the love when we are welcomed by fans. Jong Hyun : So far, there's no disadvantages, we want to share our music to more people. Yong Hwa : The advantage is we get to share our music with more people. When we are at restaurants, we have to eat in a beautiful manner. Jung Shin : We are thankful to our fans for their love and support, there are no disadvantages. How do you feel about fans of different ages and sexes? Yong Hwa : We are thankful and honored to have fans of different ages. We appreciate them. Which member have changed the most after debut? Yong Hwa : All of us have changed in appearance but Jung Shin changed the most, he became more beautiful. There are no changes in our character. How do you cope with stress and de-stress? Jung Shin : We talked about the problem together and try to solve it. Yong Hwa : Listening to music helps too. How do you dress when you're on the streets? Min Hyuk : We dress normally with a sunglass or a cap. Craziest fan encounter? Yong Hwa : We would describe them as passionate fans. There was a Japanese fan who attended all our shows and gave us all her tickets as a gift. We were touched by her gesture. If each member has a girlfriend, which song from your albums will you dedicate? Min Hyuk : Sweet Holiday. Jong Hyun : Love Light as it represents first love. Yong Hwa : Everything except I'm A Loner. Sweet Holiday, Love Light and Love Revolution. Jung Shin : Love Revolution as it represents first love. Don't forget to stay tuned to CN Blue fan-meet coverage! [gallery]
Get the best of AKP in your inbox
DON'T MISS
Comments
There are 0 comments
Login With...