Special Features
Seo Woo's pre-debut school photos released
Actress Seo Woo is currently starring in new MBC drama Cinderella's Sister and is receiving praise for her performance. But there's a new buzz surrounding her and it's not because of her drama and is instead due to her pre-debut school graduation photos. Seo Woo's most known features are her eyes and nose. Her small nose is said to be cute and her double eyelids were her most outstanding features. Now these pre-debut photos show that she never had double eyelids! In her school photos, she clearly does not have double eyelids. Although the nose seems to have remained the same, fans are very interested by the fact that her eyes are completely different, thus indicating that she underwent surgery.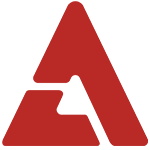 Double eyelids are a genetic trait and for those who don't have them, they resort to surgery. But is it such a big deal? After all, it is only double eyelid surgery and is not the same as plastic surgery.
Get the best of AKP in your inbox
DON'T MISS
Comments
There are 0 comments
Login With...