Gossip
SHINee's manager assaults fan girl
After exposing CNBLUE's manager giving a beating to a fan girl, more cases of violent managers have been popping up all over the internet. The latest is a clip of SHINee's manager shoving and pushing a girl by her head. Which makes people wonder if that was really necessary, as she seems to be a harmless little girl. SM Entertainment responded, "It seems this SHINee video is from their schedule during August of last year. We apologize to fans for this sort of unbelievable behavior. We will do everything in our power to prevent such incidents, and of course at the company level all managers will comply. Again, we are deeply sorry." Although a stars' well being is important, think about the innocent fan girl getting pummeled for no apparent reason. How would you feel if that was your child?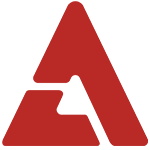 Get the best of AKP in your inbox
DON'T MISS
Comments
There are 25 comments
Login With...