Movies
Sneak of UEE and Park Jae Jung on We Got Married
It was reported in mid-July that the Queen Seon Duk couple, actor Park Jae Jung (29) and After School's UEE (20) might become the new make-believe couple for MBC's We Got Married. That is now confirmed and they filmed their first episode in the last week of July which will be aired on 2nd August through MBC Sunday Sunday Night. Although they were paired up as lovers in Queen Seon Duk (Lord Sadaham and young Mishil), but they never met on the set as they filmed their scenes separately. But the We Got Married PDs saw the potential in them and managed to get them to join the show as a make-believe couple, continuing their romance in the modern era. They arranged to meet each other in front of the Sejong Center on their first day of filming. But because Park Jae Jung and UEE didn't exchange mobile numbers, it led to them waiting for each other for a long time, creating an unexpected situation for the production team. After finally meeting up and being clueless about each other, they begun their make-believe married life by asking about each other's age, interests, etc. UEE expressed that she was a big fan of We Got Married and would watch the program regularly every Sunday. She also bought along lots of decorations for their new home to show Park Jae Jung. Uee also prepared a packed lunch for her "hubby"despite her busy schedule and also showed him her favourite hot pillow item.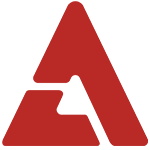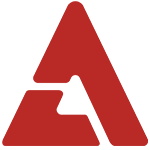 The "married" couple then headed to a coffee joint which offered tarot card reading, where UEE wept after it was revealed she had experienced loneliness while she was a trainee, and as a girl group member (not After School, her former group). The new make-believe couple goes against the PDs initial concept of sticking to a real-life couple, Hwang Jung Eum and Kim Yong Jun. But with the consistent single digit rating, being placed out of the top 20 rating charts and a million miles away from SBS Good Sunday and KBS2TV Happy Sunday, the PDs had no other alternative. There are also plans to move We Got Married to Saturdays, starting in mid-August.
Get the best of AKP in your inbox
DON'T MISS
Comments
There are 0 comments
Login With...